Introducing Regenesis PRP Microneedling Facials & Hair Loss Treatment: Unveil Your Natural Beauty and Confidence
Discover the Power of Regenesis PRP for Rejuvenation and Revitalization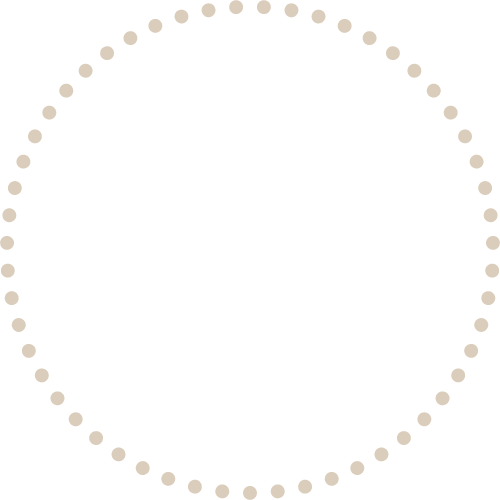 At IHS Medical, we are excited to introduce our latest breakthrough in aesthetic treatments – Regenesis PRP Facials & Hair Loss Treatment. Unleash the potential of your body's natural healing and rejuvenating abilities with this innovative and non-invasive procedure. Whether you're seeking to enhance the vibrancy of your skin or restore the luster of your hair, our Regenesis PRP treatments offer a holistic solution that is both safe and effective.
Regenesis PRP Facial: Radiance Redefined

Unveil a luminous complexion that truly reflects your inner vitality with our Regenesis PRP Facials. Harnessing the rejuvenating properties of PRP treatment, our expert medical team will guide your skin on a journey of renewal. As tiny microneedles gently stimulate collagen production, PRP delivers a surge of growth factors and nutrients, helping to erase fine lines, reduce wrinkles, and even out skin tone. Experience the beauty of a naturally youthful glow as your skin regains its elasticity, firmness, and radiance.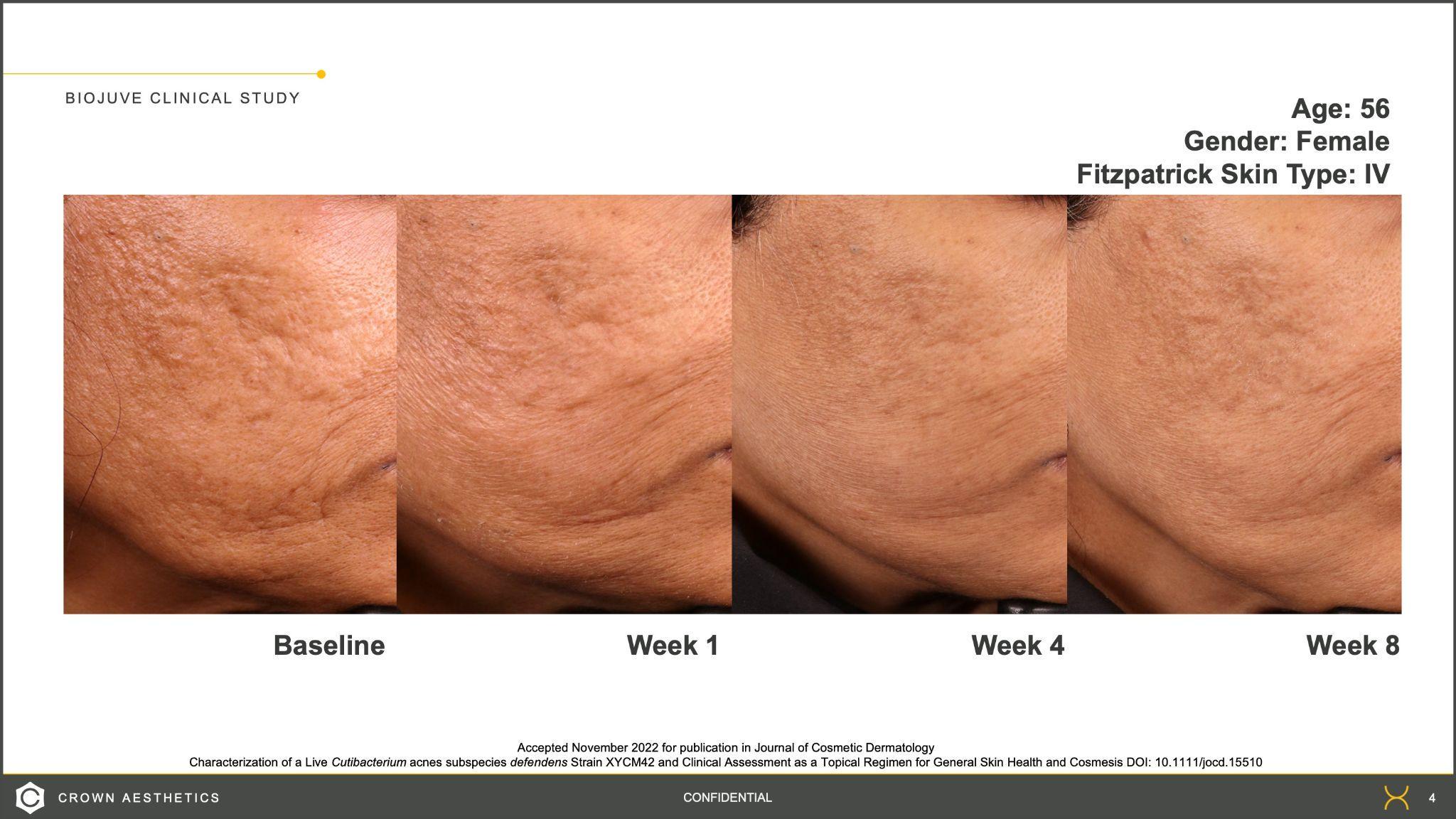 Benefits of Regenesis PRP Facial:
Improved Skin Texture: Facial treatments such as microdermabrasion, chemical peels, and microneedling can help to smooth out skin texture, reduce the appearance of fine lines and wrinkles, and minimize imperfections like acne scars and sunspots.
Enhanced Skin Tone: These treatments can also promote a more even skin tone by reducing redness, hyperpigmentation, and discoloration, resulting in a brighter and more radiant complexion.
Collagen Stimulation: Procedures like dermal fillers and micro-needling encourage the production of collagen, a protein responsible for skin's elasticity and firmness. This can lead to a more youthful appearance and tighter skin.
Acne Management: Certain facial treatments can help manage acne and control breakouts by unclogging pores, reducing inflammation, and promoting skin renewal.
Minimized Pore Size: Some treatments, such as laser therapy, can help shrink enlarged pores, giving the skin a smoother and more refined appearance.
Non-Surgical Options: Many facial treatments provide non-surgical alternatives to traditional facelifts or invasive procedures, allowing individuals to achieve noticeable improvements without going under the knife.
Boosted Confidence: Ultimately, the improved appearance and skin health resulting from facial treatments can boost an individual's self-esteem and confidence, leading to a more positive self-image.
Regenesis PRP Hair Restoration: Revive Your Crowning Glory

Reclaim the luscious locks of your youth with our transformative Regenesis PRP Hair Loss Treatment. Hair loss can impact self-esteem, but our comprehensive approach combines PRP Treatment to stimulate hair follicles, promote hair growth, and restore your confidence. As PRP penetrates deep into your scalp, it nurtures hair follicles with essential nutrients, revitalizing dormant follicles and promoting healthy hair regrowth.
Benefits of Regenesis PRP Hair Loss Treatment:
Improved Self-Esteem: Hair loss can be emotionally distressing, and restoring hair can have a significant impact on an individual's self-confidence and overall sense of well-being.
Youthful Appearance: A full head of hair can make a person look younger, as thinning or receding hairlines are often associated with aging.
Enhanced Styling Options: With increased hair density, individuals have more styling options and flexibility, allowing them to experiment with different hairstyles.
Reduced Self-Consciousness: Treating hair loss can reduce the self-consciousness and anxiety that often accompanies thinning hair or bald spots.
Natural-Looking Results: Modern hair restoration techniques produce natural-looking results, ensuring that the newly grown hair blends seamlessly with the existing hair.
Long-Term Solutions: Many hair loss treatments offer long-term solutions, allowing individuals to enjoy the benefits of hair restoration for years to come.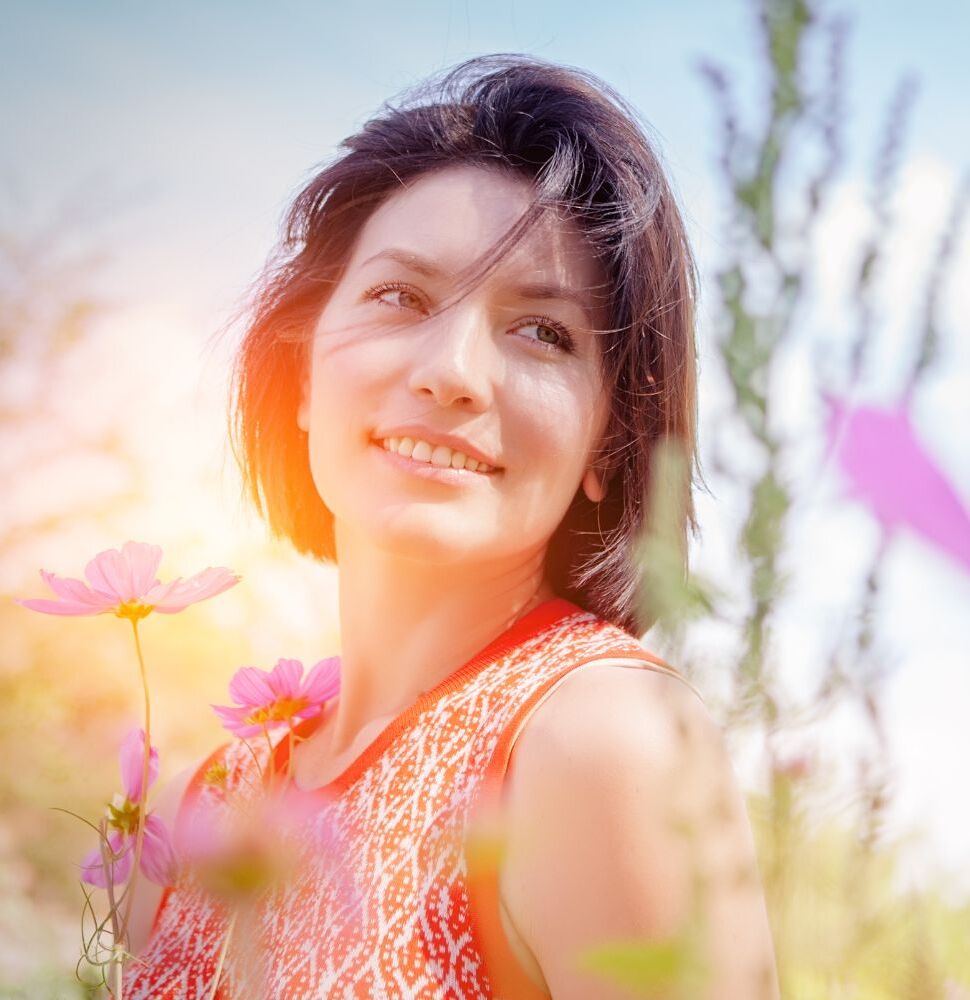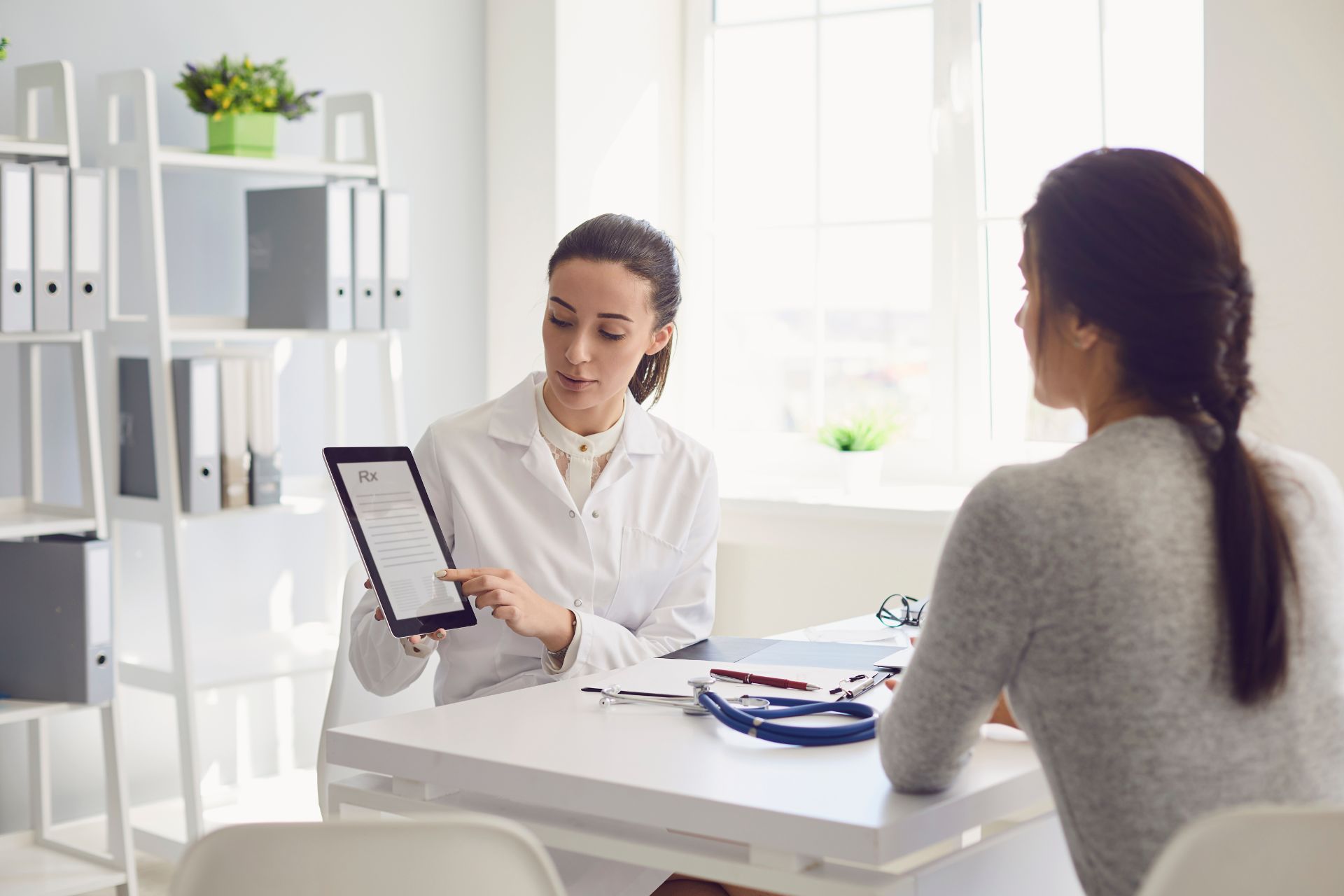 Why Choose Regenesis PRP at IHS Medical?
⦁ Expertise and Experience: Our skilled medical professionals are well-versed in the art of Regenesis PRP treatments. With a wealth of experience and a commitment to your well-being, we ensure your safety and satisfaction at every step.
⦁ Customized Approach: We understand that every individual is unique. Our tailored treatment plans are designed to address your specific needs, ensuring optimal results and a personalized experience.
⦁ Cutting-Edge Technology: At IHS Medical, we stay at the forefront of medical advancements. Our Regenesis PRP procedures utilize state-of-the-art technology to deliver unparalleled outcomes.
⦁ Holistic Wellness: We believe in the power of holistic care. Regenesis PRP treatments not only enhance your physical appearance but also boost your self-confidence and overall well-being.
⦁ Unlock the potential of Regenesis PRP Facials & Hair Restoration and embark on a journey towards rejuvenation, confidence, and natural beauty. Contact us today to schedule your consultation and take the first step towards a more vibrant you.

The SkinPen is a medical-grade microneedling device used to improve skin texture and appearance. It creates controlled micro-injuries in the skin, stimulating collagen and elastin production for a smoother, firmer look. It's safe, versatile, and customizable, with minimal downtime. SkinPen is suitable for all skin types and is typically used by medical professionals to provide long-lasting skin rejuvenation.
Key features and benefits of the SkinPen include:
1. Precision and Safety
2. Versatility
3. Customizable Treatment
4. Minimal Downtime
5. Long-Lasting Results
6. Suitable for All Skin Types
7. Professional Use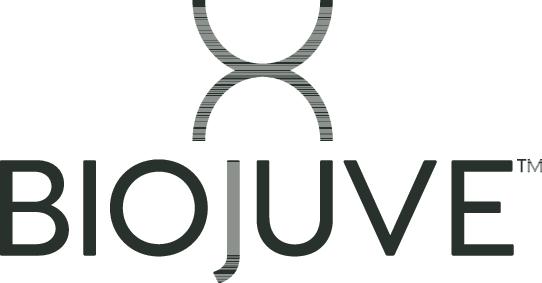 Discover the future of skincare through BIOJUVE™ – a revolutionary skin biome care system that harnesses living microbe technology. Powered by the unique C. acnes subspecies defense strain, BIOJUVE™ optimizes skin health and targets various anti-aging concerns.
Experience BIOJUVE™: The Xycrobe™ Advantage BIOJUVE™ is fueled by our exclusive Xycrobe™ Technology, unleashing microbial powerhouses that produce Bioessentials™. These natural proteins, polypeptides, and antioxidants thrive on your skin and within hair follicles, ensuring round-the-clock skin biome care for lasting health and vitality.
BIOJUVE™ Clinical Proof: Radiant Results Clinically proven to transform texture, tone, fine lines, wrinkles, and photodamage, BIOJUVE™ delivers visible improvements in just one week.* Elevate your skincare routine and witness the change yourself. *Results may vary.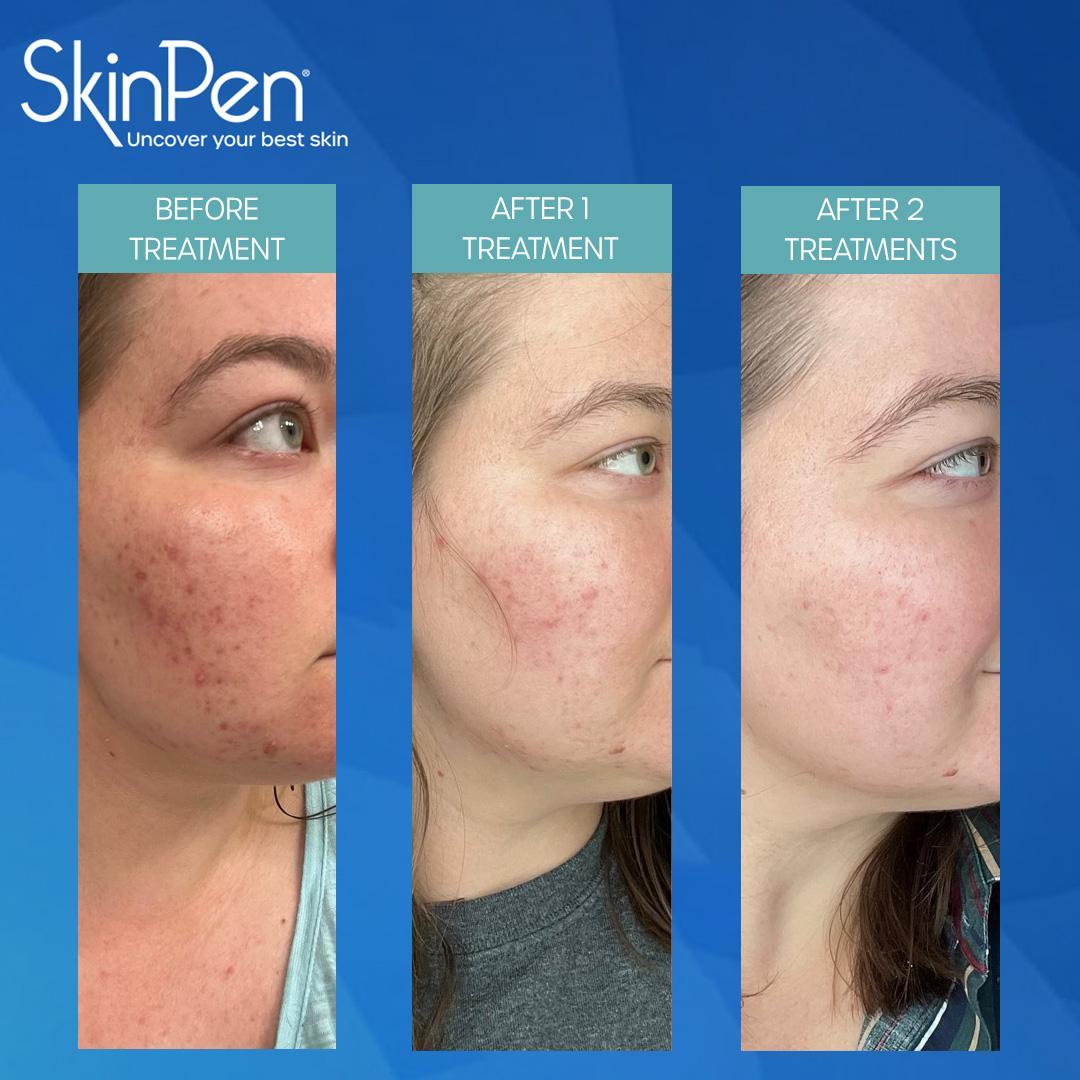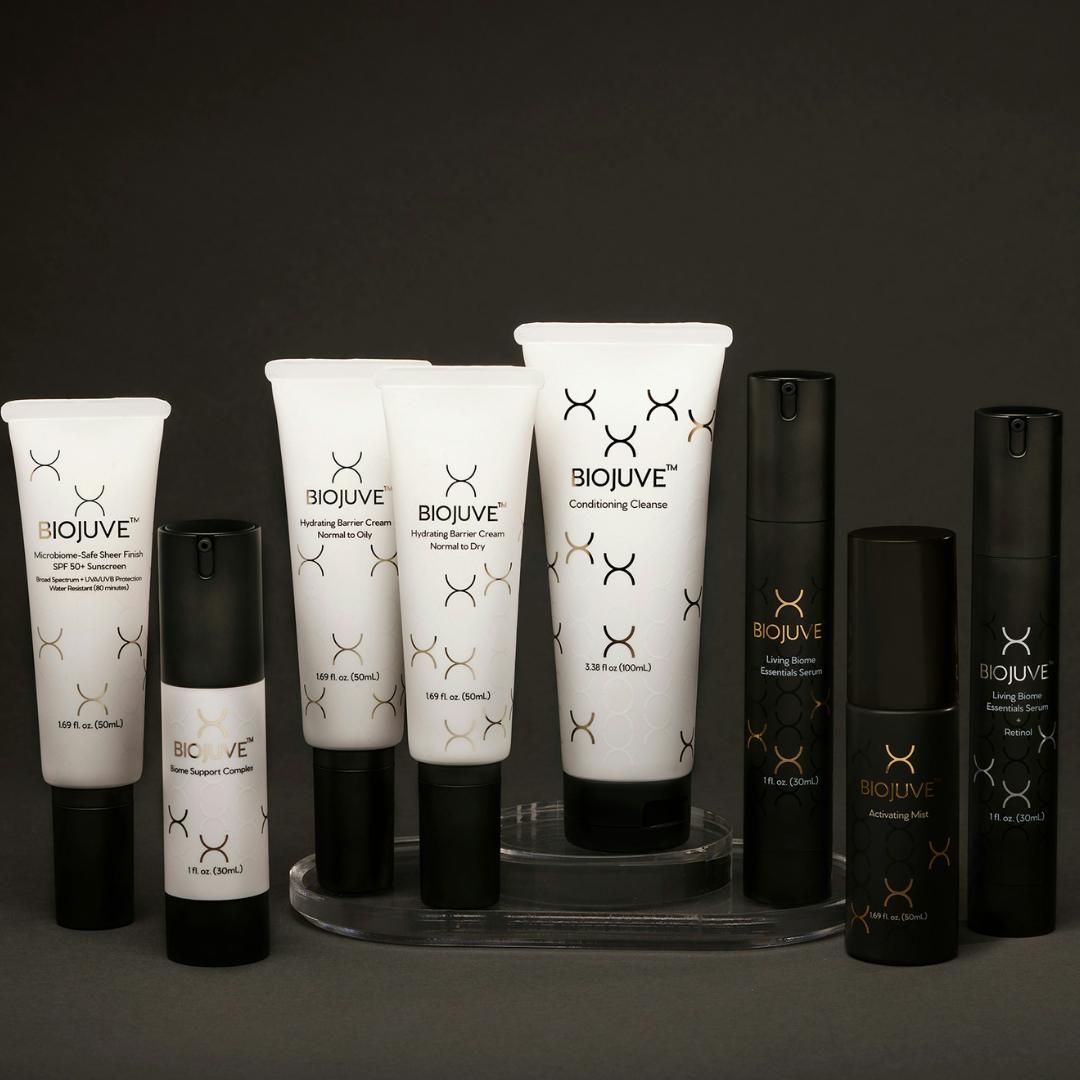 Explore BIOJUVE™ Products for Healthy Skin
⦁ BIOJUVE™ Conditioning Cleanse Revolutionize cleansing with BIOJUVE™ Conditioning Cleanse. Support your skin's thriving microbiome while enhancing the living microbe technology in BIOJUVE™ Living Biome Essentials Serum.
⦁ BIOJUVE™ Living Biome Essentials Duo This dynamic duo includes BIOJUVE™ Living Biome Essentials Serum and Activating Mist. The serum's Xycrobe™ Technology rejuvenates, improving wrinkles, texture, and tone. The Activating Mist complements the serum's benefits.
⦁ BIOJUVE™ Biome Support Complex Boost skin vitality with BIOJUVE™ Biome Support Complex. Packed with microbe-derived proteins and antioxidants, it enhances the Living Biome Essentials Serum's effectiveness.
⦁ BIOJUVE™ Hydrating Barrier Creams In Normal to Oily/Dry variants, BIOJUVE™ Hydrating Barrier Cream optimizes the Living Biome Essentials Serum by guarding against makeup and sunscreen disruptions.
⦁ BIOJUVE™ Sheer Finish SPF 50+ Sunscreen Prioritize skin health with this ultra-light, paraben-free sunscreen. Water-resistant for 80 minutes, it's coral reef-friendly, protecting both your skin and the environment.
Disclaimer: Adhere to recommended usage guidelines on this website and product packaging for BIOJUVE products. We assume no responsibility for misuse beyond these recommendations.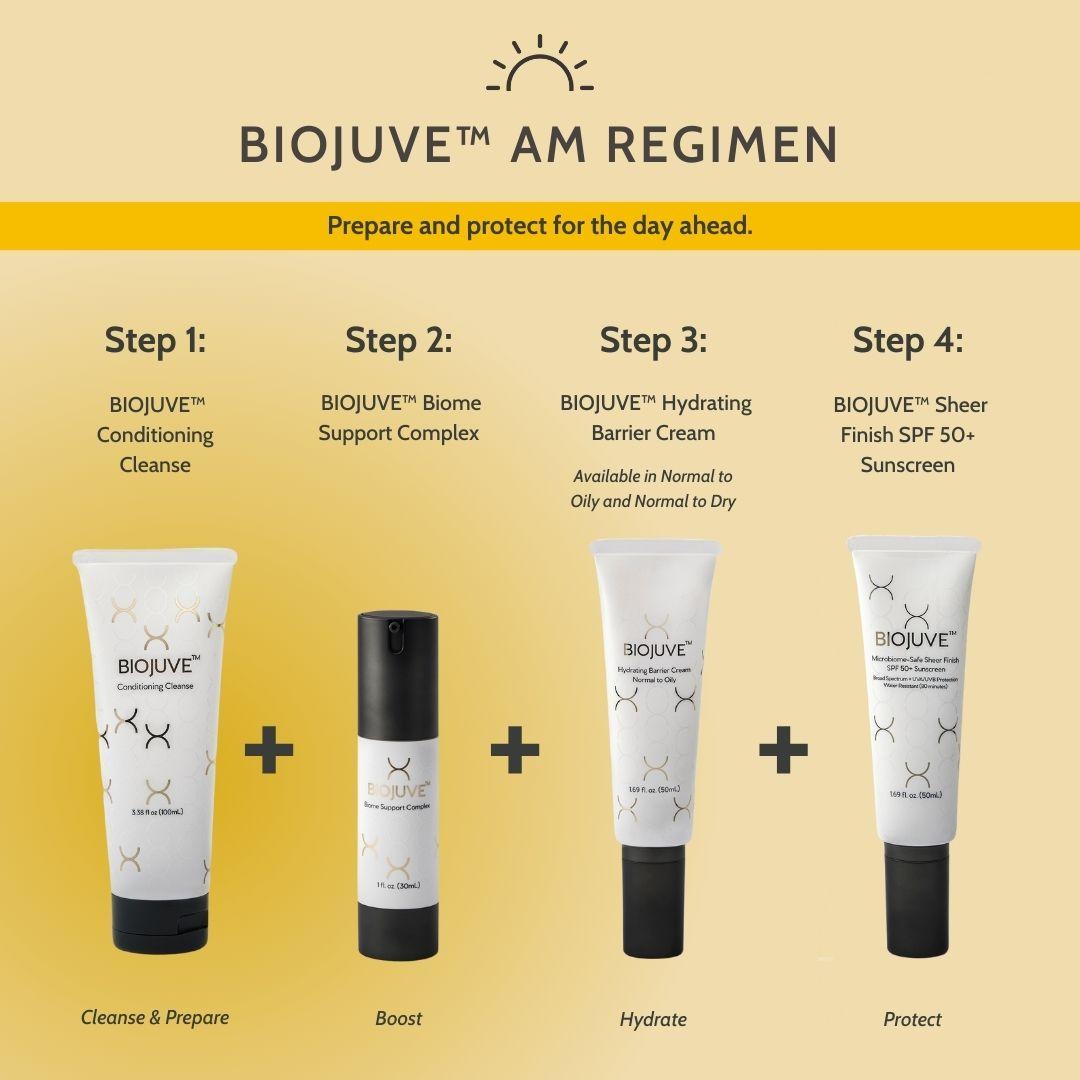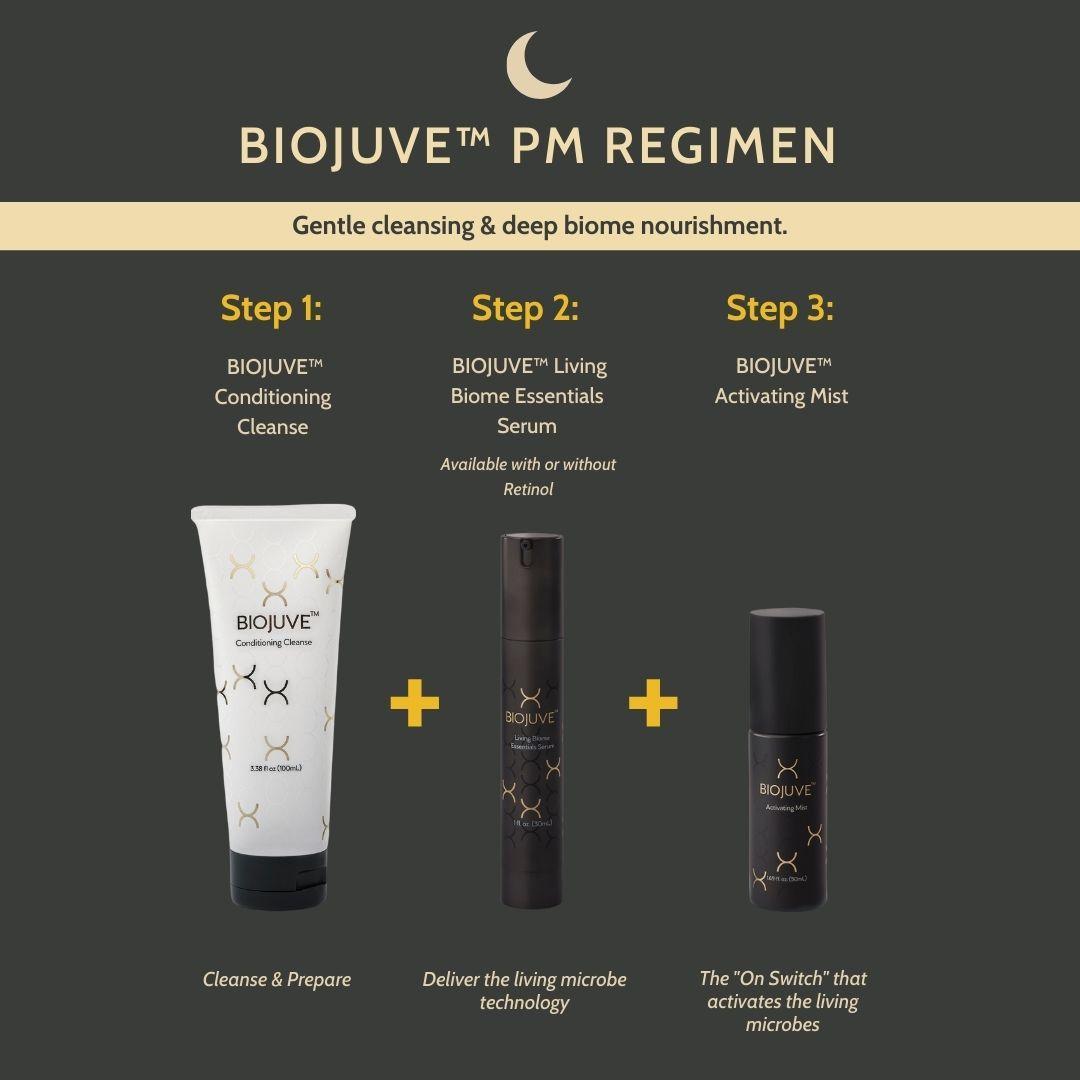 Introducing Votesse™ Hair Health: Elevate Your Hair's Vitality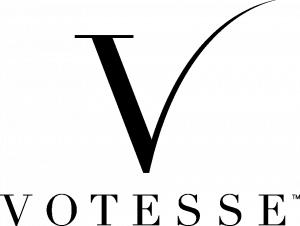 Discover the pinnacle of hair care with Votesse™ Hair Health – a meticulously crafted system designed to rejuvenate and enhance your hair's vitality. Our physician-formulated solution includes a proprietary oral nutraceutical and a fast-absorbing topical foam, combining the power of science and nature to transform your hair health.
Experience Votesse™ Hair Health: Essential Benefits Formulated with a blend of key ingredients, Votesse™ Hair Health is tailored to elevate your hair's appearance and overall wellness. Reap the benefits of:
⦁ Improved overall hair appearance
⦁ Increased hair fullness
⦁ Enhanced shine and brightness
Elevate Your Hair Care Routine with Votesse™ Hair Health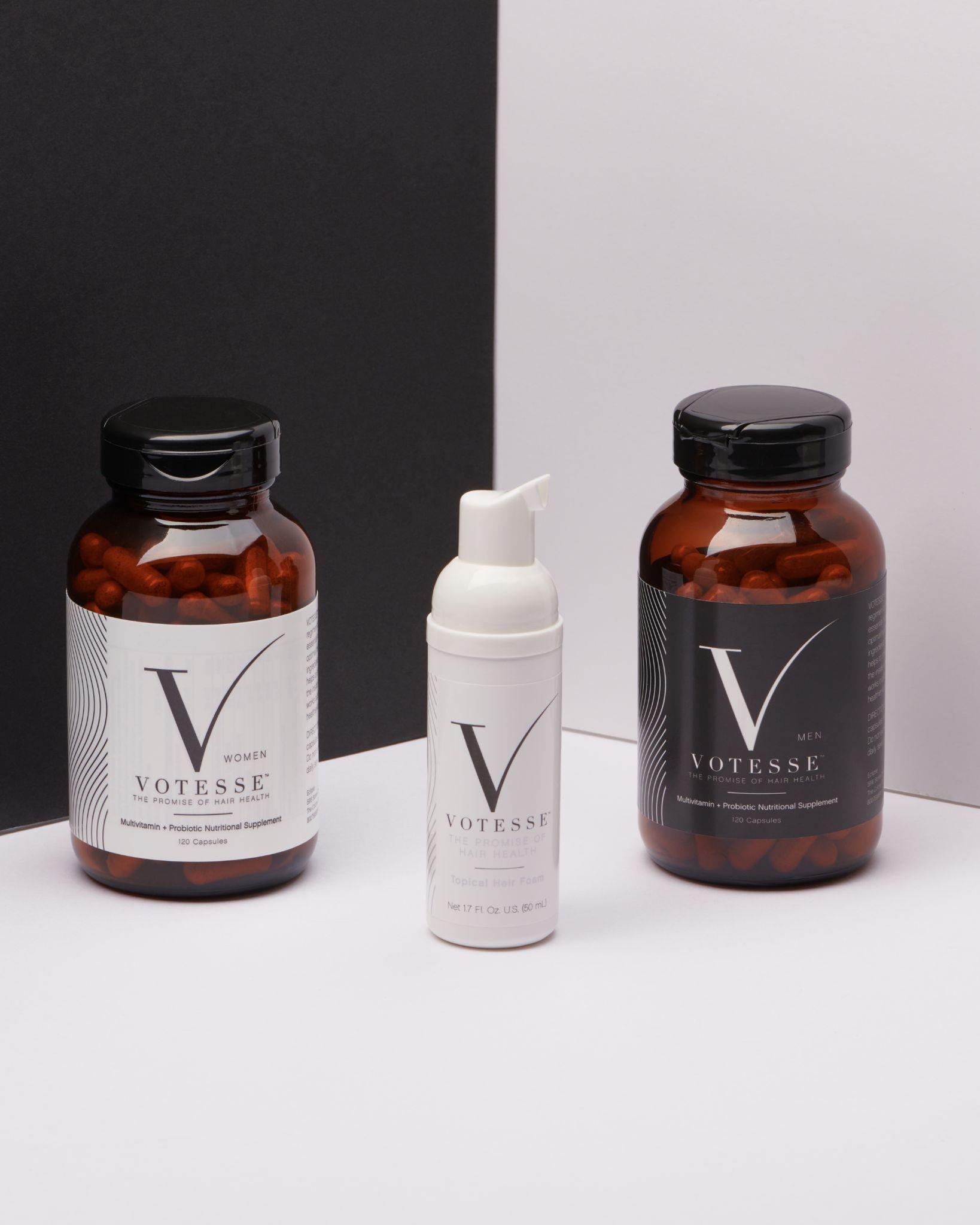 Votesse™ Proprietary Oral Nutraceutical:
⦁ Custom blends for Men and Women⦁ Exclusively physician distributed
⦁ Biotin-free and Drug-free
⦁ Daily vitamin + Probiotic + Polypodium
⦁ Easy-to-take formula
Votesse™ Fast-Absorbing Topical Hair Foam:
⦁ Infused with key natural vitamins and minerals
⦁ Supports fuller, healthier-looking hair
⦁ Enhances overall hair wellness
Rediscover Vibrant Hair with Votesse™ Hair Health Votesse™ Hair Health Key Ingredients:
⦁ Cynatine HNS: Derived from sheep's wool, this soluble keratin strengthens hair.
⦁ Saw Palmetto Berry: Supports healthier hair with its beneficial components.
⦁ Ashwagandha Root Extract: Contains antioxidants for enhanced overall wellness.
⦁ Polypodium Leucotomos: Provides antioxidant benefits for holistic health.
⦁ Bacillus Coagulans: Probiotic for a balanced gut microbial population.
⦁ Essential Vitamins and Minerals: Including A, B6, B12, C, D, Calcium, Magnesium, and Zinc.
Disclaimer: Adhere to recommended usage guidelines on the product packaging and this website for Votesse™ Hair Health. Votesse™ Hair Health and its manufacturer are not responsible for misuse beyond these recommendations.
KAL T.
"This office is a magical portal to a world of healing. These people are so invested in bettering their patients' lives and it shows."
★★★★★
SHELIA J.
"I have been a patient of Dr. Nazarian for 3 years and I'm able to walk, sit, and get a good night's rest again."
★★★★★
VERIFIED PATIENT
"I could barely bend my knee when I first came in and now I have full motion and can do the activities I love again."
★★★★★