Meet Our Providers
The staff at IHS Medical Group provides a warm, welcoming environment where you can step away from the stressors of daily life and focus on your well-being.
About Dr. Nazarian
Chiropractor
Victor Nazarian, DC, is an experienced and caring chiropractor in Los Angeles. He has been in practice since 1995 and founded IHS Medical Group to bring patients the best integrated medical care for acute and chronic pain, health, and well-being. The IHS Medical Group team includes himself and Dr. James Calder.
Dr. Nazarian completed his doctorate of chiropractic at Los Angeles College of Chiropractic in Whittier, California. After completing his studies, Dr. Nazarian founded Nazarian Family Chiropractic where he served individuals and families in Los Angeles. After two decades in practice, Dr. Nazarian obtained advanced medical training and founded IHS Medical Group.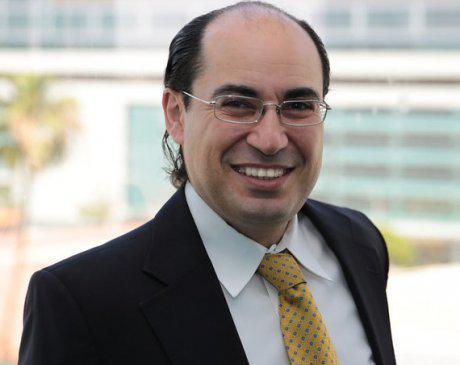 The team incorporates traditional chiropractic care and massage therapy with pain management, weight loss, reiki, and stem cell and regenerative therapies.
Dr. Nazarian treats every patient as an individual and develops a unique treatment plan based on each patient's needs and health goals. He also educates patients about their bodies and how they can incorporate healthy lifestyle activities into their lives, including back pain prevention, exercise, sleep, and nutrition.
Dr. Nazarian is accepting new patients.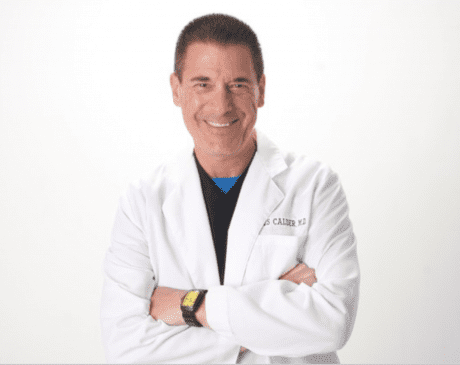 James Calder, MD
Physical Medicine
A 1983 graduate of Creighton University, Dr. Calder completed his residency in Physical Medicine & Rehabilitation at the University of Minnesota and became an ABMS Board Certified Physiatrist in 1987.
A physiatrist's training facilitates the development of in-depth knowledge of areas of medicine involving the neuro-musculo-skeletal systems of the human body.
Practitioners of Physical Medicine utilize physical modalities such as manipulation, massage and therapeutic exercise in concert with heat, cold, electrical energy and hydrotherapy to diagnose, treat and prevent disease and disability.
Emerging therapies inclusive of biologics such as PRP and other cellular based therapeutics are adding expanded range and capability to the armamentarium of therapeutics employed by physiatrists to treat disorders of joints and adjoining ligamentous and muscular structures.
Over the past thirty years Dr. Calder has practiced in a variety of settings ranging from hospital based rehabilitation units to private practice environments.
Currently Dr. Calder is involved with the provision of outpatient-based therapeutics within multidisciplinary centers incorporating practitioners with a diverse array of backgrounds and experience.
KAL T.
"This office is a magical portal to a world of healing. These people are so invested in bettering their patients' lives and it shows."
★★★★★
SHELIA J.
"I have been a patient of Dr. Nazarian for 3 years and I'm able to walk, sit, and get a good night's rest again."
★★★★★
VERIFIED PATIENT
"I could barely bend my knee when I first came in and now I have full motion and can do the activities I love again."
★★★★★