Meet Our Providers
The staff at IHS Medical Group provides a warm, welcoming environment where you can step away from the stressors of daily life and focus on your well-being.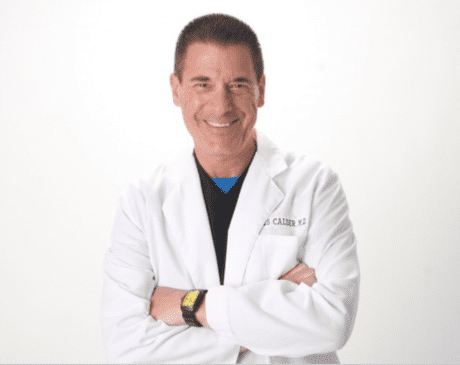 James Calder, MD
Physical Medicine
A 1983 graduate of Creighton University, Dr. Calder completed his residency in Physical Medicine & Rehabilitation at the University of Minnesota and became an ABMS Board Certified Physiatrist in 1987.
A physiatrist's training facilitates the development of in-depth knowledge of areas of medicine involving the neuro-musculo-skeletal systems of the human body.
Practitioners of Physical Medicine utilize physical modalities such as manipulation, massage and therapeutic exercise in concert with heat, cold, electrical energy and hydrotherapy to diagnose, treat and prevent disease and disability.
Emerging therapies inclusive of biologics such as PRP and other cellular based therapeutics are adding expanded range and capability to the armamentarium of therapeutics employed by physiatrists to treat disorders of joints and adjoining ligamentous and muscular structures.
Over the past thirty years Dr. Calder has practiced in a variety of settings ranging from hospital based rehabilitation units to private practice environments.
Currently Dr. Calder is involved with the provision of outpatient-based therapeutics within multidisciplinary centers incorporating practitioners with a diverse array of backgrounds and experience.
Dr. Nazarian
Chiropractor
Victor Nazarian, DC, is an experienced and caring chiropractor in Los Angeles. He has been in practice since 1995 and founded IHS Medical Group to bring patients the best integrated medical care for acute and chronic pain, health, and well-being. The IHS Medical Group team includes himself and Dr. James Calder.
Dr. Nazarian completed his doctorate of chiropractic at Los Angeles College of Chiropractic in Whittier, California. After completing his studies, Dr. Nazarian founded Nazarian Family Chiropractic where he served individuals and families in Los Angeles. After two decades in practice, Dr. Nazarian obtained advanced medical training and founded IHS Medical Group.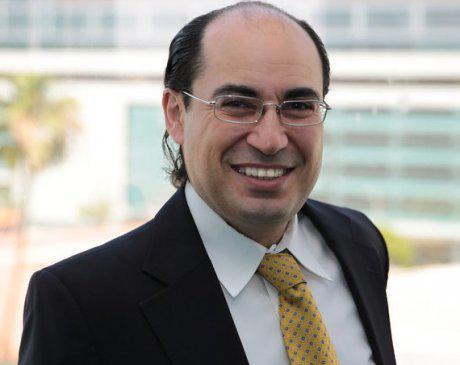 The team incorporates traditional chiropractic care and massage therapy with pain management, weight loss, reiki, and stem cell and regenerative therapies.
Dr. Nazarian treats every patient as an individual and develops a unique treatment plan based on each patient's needs and health goals. He also educates patients about their bodies and how they can incorporate healthy lifestyle activities into their lives, including back pain prevention, exercise, sleep, and nutrition.
Dr. Nazarian is accepting new patients.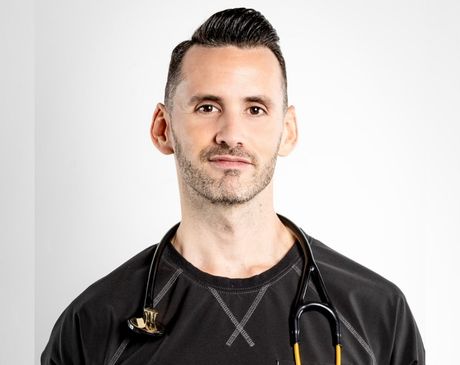 Justin Keller, RN, MSN, AG-ACNP-BC
Medical Department
Justin Keller is a Nurse Practitioner and head of the Medical Department for IHS Medical Group.
He began his professional training in nursing at the Los Angeles County College of Nursing & Allied Health. He then went on to obtain his Bachelor of Science in Nursing from the University of Phoenix where he graduated with honors while working in a cardiovascular and medical-surgical Intensive Care Unit serving the underprivileged population of East Los Angeles. Justin continued to further expand his expertise in medicine by completing his Master of Science in Nursing with a subspecialty in Adult-Geriatric Acute Care from the University of California, Los Angeles where he graduated with honors.
Justin is a Board Certified Adult Nurse Practitioner and is licensed in California. He has worked primarily in critical care settings and began specialization in Regenerative Medicine in 2020.
He has treated over one hundred patients suffering from debilitating pain and dysfunction, including himself and his family members, and takes great pride in giving his patients their lives back so they can once again enjoy the things that they love.
Michelle Kahana MSN-Ed, FNP-C, CWON
Wound Care Specialist
Attended West Coast University for her Family Nurse Practitioner and is nationally certified by the AANP. She attended Cleveland Clinic R.B. Turn bull JR MD School of WOC for her Wound and Ostomy education and is nationally certified by the WOCNCB.
She has 15 years of nursing experience that range from nursing education, critical care, GI, post anesthesia, colorectal, general, and vascular surgery. In her free time she enjoys being with her family, latin dancing and oil painting.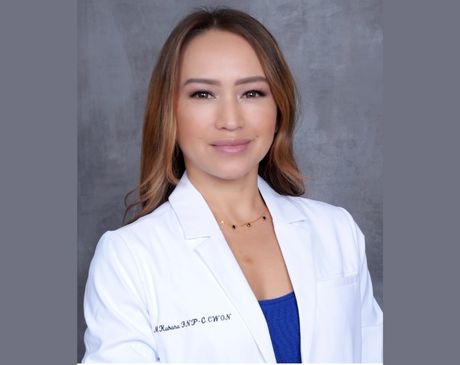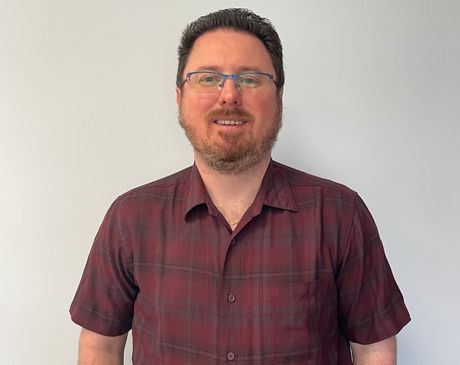 Scott Mezei, FNP
Wound Care Specialist
Now working as a wound care specialist for IHS medical group, Scott Mezei is a graduate of the University of Texas Health Science Center of San Antonio, where he received both his Master's and Bachelor's in Nursing. He previously held a long career in nursing, working as an RN at a long-term acute care center before entering the nurse practitioner field. While working as an RN, he gained almost a decade of experience in advanced wound care, diabetic management, and other critically chronic conditions.
After graduating with his master's, Mr. Mezei transferred from long-term acute care to family practice. Here he gained experience managing and diagnosing a large variety of illnesses. He worked with people of all ages, from newborns to the elderly, and never saw a disease he was unwilling to treat. After getting married, he and his wife decided to relocate to Los Angeles. It was this transition that made him decide to return to his previous passion for wound care.
California also happens to be his home state. He was born and raised in the San Francisco Bay Area, where he attended Milpitas High School. He now resides in the Los Angeles area, where he is working on starting and raising his family. He enjoys a variety of hobbies, including golfing, fishing, skiing, and reading, and he is even working on writing a book of his own. Besides being caring and fun, he is easy to work with and pleasant to be around. He has been a great addition to the IHS medical group and looks forward to working with any family that is in need of his abilities.
When it comes to treating your wounds with the utmost care and concern, there is no one better than Scott Mezei. He will work with you every step of the way in order to get your wound healed as quickly as possible. He has over 10 years of experience working with a variety of chronic and acute wounds, so he knows how to treat them all.
Rovin Santos, NP-BC
Nurse Practitioner
Rovin is a Family Nurse Practitioner who completed his Masters's degree at United States University, San Diego, California where he graduated with distinction. He is board certified and licensed in the state of California and Illinois. Rovin is a certified wound care specialist who treats patients with Traumatic, Chronic, Diabetic, Surgical, Vascular, and Arterial wounds. He also began specialization in Regenerative Medicine and has expertise in pain management, human cellular tissue products, and other types of regenerative therapies.
Rovin aims to improve patients overall well-being by providing a treatment plan that is specific to the patient's individual needs.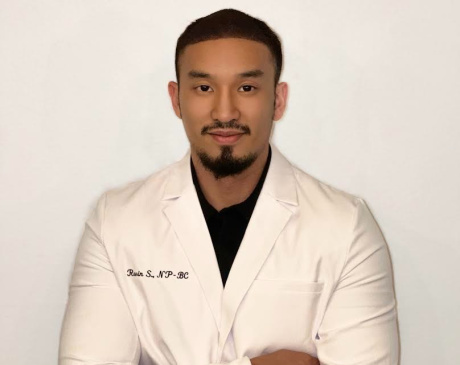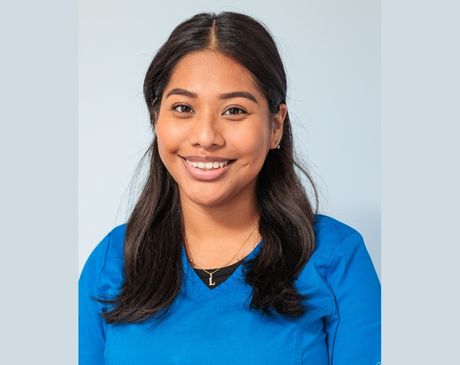 Carina Mendez
Case Manager
Carina Mendez-Pascual graduated from Cal Poly Humboldt in 2021 with a Bachelor of Arts degree in Social Work and a minor in Child Development. Throughout her time in college, she worked with school districts in Humboldt County, providing students and families with adequate resources. Upon graduation she began providing case management services in the Skid Row area, working with HACLA by providing access to housing.
She transitioned into healthcare case management in January 2022. She enjoys working alongside medical providers in ensuring patient care.
KAL T.
"This office is a magical portal to a world of healing. These people are so invested in bettering their patients' lives and it shows."
★★★★★
SHELIA J.
"I have been a patient of Dr. Nazarian for 3 years and I'm able to walk, sit, and get a good night's rest again."
★★★★★
VERIFIED PATIENT
"I could barely bend my knee when I first came in and now I have full motion and can do the activities I love again."
★★★★★