Meet Our Providers
The staff at IHS Medical Group provides a warm, welcoming environment where you can step away from the stressors of daily life and focus on your well-being.
About Dr. Nazarian
Chiropractor
Victor Nazarian, DC, is an experienced and caring chiropractor in Los Angeles. He has been in practice since 1995 and founded IHS Medical Group to bring patients the best integrated medical care for acute and chronic pain, health, and well-being. The IHS Medical Group team includes himself and Dr. James Calder.
Dr. Nazarian completed his doctorate of chiropractic at Los Angeles College of Chiropractic in Whittier, California. After completing his studies, Dr. Nazarian opened a practice where he served individuals and families in Los Angeles. Two decades later, Dr. James Calder and Dr. Nazarian founded IHS Medical Group.
The team incorporates medical services with natural therapies to help patients through pain management, diabetic care, wound care, and more.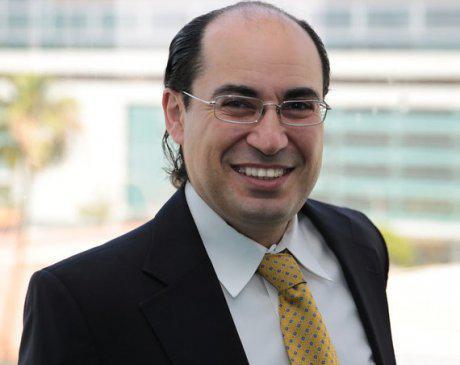 Dr. Nazarian treats every patient as an individual and develops a unique treatment plan based on each patient's needs and health goals. He also educates patients about their bodies and how they can incorporate healthy lifestyle activities into their lives, including back pain prevention, exercise, sleep, and nutrition.
Dr. Nazarian is accepting new patients.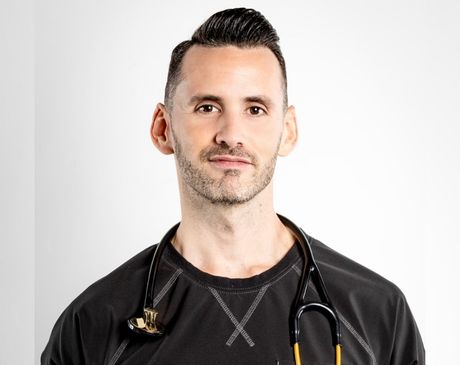 Justin Keller, RN, MSN, AG-ACNP-BC
Medical Department
Justin Keller is a Nurse Practitioner and head of the Medical Department for IHS
Medical Group.
He began his professional training in nursing at the Los Angeles County College of Nursing & Allied Health. He then went on to obtain his Bachelor of Science in Nursing from the University of Phoenix where he graduated with honors while working in a cardiovascular and medical-surgical Intensive Care Unit serving the underprivileged population of East Los Angeles.
Justin continued to further expand his expertise in medicine by completing his Master of Science in Nursing with a subspecialty in Adult-Geriatric Acute Care from the University of California, Los Angeles where he graduated with honors.
Justin is a Board Certified Adult Nurse Practitioner and licensed in California. He has worked primarily in critical care settings, and began specialization in Regenerative Medicine in 2020.
He has treated over one hundred patients suffering from debilitating pain and dysfunction, including himself and his family members, and takes great pride in giving his patients their lives back so they can once again enjoy the things that they love.
KAL T.
"This office is a magical portal to a world of healing. These people are so invested in bettering their patients' lives and it shows."
★★★★★
SHELIA J.
"I have been a patient of Dr. Nazarian for 3 years and I'm able to walk, sit, and get a good night's rest again."
★★★★★
VERIFIED PATIENT
"I could barely bend my knee when I first came in and now I have full motion and can do the activities I love again."
★★★★★