Physical Rehab & Manipulation
Whether you're looking for relief from chronic pain, trying to stop the aches, or wanting to ensure your back stays strong and pain-free, you've come to the right place.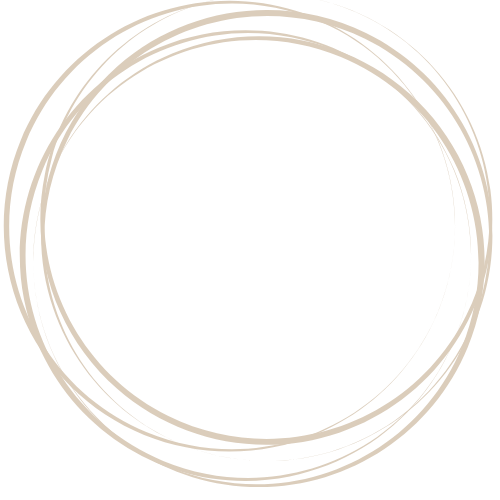 IHS Medical Group offers physical rehab and manipulation to get our patients up and moving in no time. We can help relieve pain from any injury caused by anything from sports to motor vehicle accidents. We are committed to bringing you better health and a great way of life by teaching and practicing the right principles of alternative wellness care through manipulation, physical rehabilitation, and therapeutic massage.
Our team works together to ensure that you get precisely the care you need to get pain relief and gain the power to prevent future injuries. After consulting with our specialists, we will design an appropriate exercise regimen to help your particular condition or concerns. Regardless of your injury, we will work with you to get you back on your feet and back to what you love.
Manipulation is used as a pain relief alternative for muscles, joints, bones, connective tissue, ligaments, and tendons. Manipulators use hands-on spinal manipulation and other alternative treatments. The proper alignment of the body's musculoskeletal structure, particularly the spine, will enable the body to heal itself without surgery or medication. Manipulation is used to restore mobility to joints restricted by tissue injury caused by a traumatic event, such as falling, repetitive stress, or sitting without proper back support.
How Manipulation And Physical Rehab Can Work Together
Physical rehab and manipulation help people reduce pain, move better and heal from injuries quicker. Improved joint mobility and strength often result from getting simultaneous services. If you're in pain in Los Angeles, we have what you're looking for at IHS Medical Group.
Better Results, No Matter the Goal
Whether the goal of the treatment is to prevent injury, rehabilitate an injury, or simply optimize performance or movement, the combination of physical rehab and manipulation will help you achieve it more holistically.
Unified in Providing Safer Pain Relief
Instead of using invasive tactics like surgery or drugs, our team understands the benefits of treating the underlying cause of the problem before escalating to drastic or potentially addictive measures. Patients will feel confident utilizing both physical rehab and manipulation to make better-informed decisions and potentially reduce treatment risk.
The Benefits of Physical Rehab
Physical rehab can get you back to your prior level of function or maximum potential after a major injury, surgery, fall, disease, or another event that led to deconditioning. It can also help with conditions like arthritis, joint replacement, sports injury, knee pain, back pain, carpal tunnel syndrome, and many more. Not only will you increase your strength, but you may reduce pain and increase your activity tolerance, endurance, balance, and restore the overall biomechanical issues that contributed to the degeneration in the first place.
Through physical rehab and manipulations, our clinic can help restore biomechanical function preventing further degeneration in the future. For example, if we can restore the proper biomechanic structure of a degenerated knee we can prevent the knee from having further degeneration or injury in the future. Like a dented wheel affecting the structure of a tire, when the dent in the wheel is corrected it will prevent any further issues to the tire.
The physical benefits of rehabilitation will carry over to your engagement in daily life. For example, you might be able to transition to walking without assistive devices after using a wheelchair, return to work, independently bathe and dress, or get back into a meaningful hobby you had to discontinue because of your condition.
We Can Help With A Variety of Symptoms
Manipulation is one of the most amazing healthcare techniques, but very few people understand what it's all about. We are here to help you gain a basic understanding of how our experts can help you and your family.
Disc injuries
Back pain relief
Carpal tunnel
Migraine relief
Arm and leg pain

Neck pain relief
Sciatica care
Auto injury care
Pregnancy
Physical Rehab Interventions we use in the clinic include:
Neuromuscular Reeducation – A number of therapeutic techniques known as "neuromuscular reeducation" are used to help people regain their normal range of motion, balance, coordination, reduced kinesthetic sense, and impaired proprioception.
Strengthening and Resistance Training
Balance and Vestibular Training
Therapeutic Exercises – Exercises that are intended to restore function and flexibility, increase strength, and reduce pain are known as therapeutic exercises.
Stretching
Gait Training
Electrical Stimulation
Manual Therapy (such as myofascial release, massage, and dry needling)
At-home Exercises
Vibration Therapy
Biomechanical function and its effect on the body:
"All life forms on earth, including humans, are constantly subjected to the universal force of gravitation, and thus to forces from within and surrounding the body. Through the study of the interaction of these forces and their effects, the form, function, and motion of our bodies can be examined and the resulting knowledge applied to promote quality of life. Under gravity and other loads, and controlled by the nervous system, human movement is achieved through a complex and highly coordinated mechanical interaction between bones, muscles, ligaments, and joints within the musculoskeletal system. Any injury to, or lesion in, any of the individual elements of the musculoskeletal system will change the mechanical interaction and cause degradation, instability, or disability of movement. On the other hand, proper modification, manipulation, and control of the mechanical environment can help prevent injury, correct abnormality, and speed healing and rehabilitation."
Why Choose IHS Medical Group?
At IHS Medical Group, patients are the top priority. Our team provides specialized techniques including regenerative medicine, manipulation for all ages, physical rehab, joint injections, vitamin injections and more. Treatment plans are tailored to the individual. Each patient is evaluated to determine the best technique needed to address their specific needs. Our practice has helped thousands of patients experience improved health.
Get "Back" To Good Health
Both teens and adults seek out our physical medicine services to help safeguard them from injuries and treat them when they arise. If you would like to see what IHS Medical Group can do for you today, call us at 424-266-7986.
To learn more about Physical Rehab & Manipulation, call IHS Medical Group or book an appointment online now.
KAL T.
"This office is a magical portal to a world of healing. These people are so invested in bettering their patients' lives and it shows."
★★★★★
SHELIA J.
"I have been a patient of Dr. Nazarian for 3 years and I'm able to walk, sit, and get a good night's rest again."
★★★★★
VERIFIED PATIENT
"I could barely bend my knee when I first came in and now I have full motion and can do the activities I love again."
★★★★★