Regenerative Medicine in Los Angeles
Helping Your Body Heal Itself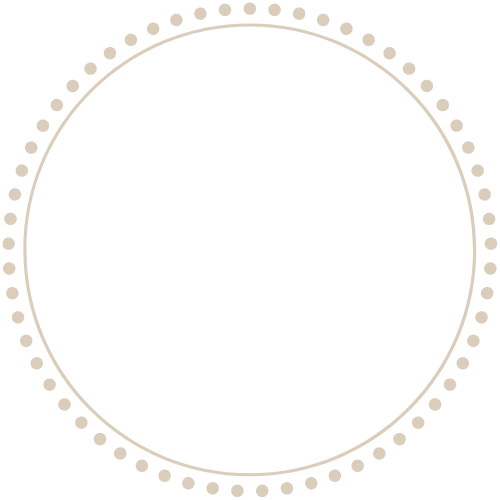 Regenerative medicine is the future of medical technology. It eliminates the need for addictive medication and surgery. Recovery time is much faster and the results are better than standard medical procedures. We, at IHS Medical Group in Los Angeles, take great pride in the care we show for every patient who comes to us and in our high standards while administering our treatments. We work with you to ensure you regain your normal level of activity and reach your optimal health potential.
What we do at IHS Medical Group:

As a top medical and regenerative medicine clinic in Westwood Los Angeles, We offer the most comprehensive range of regenerative medicine and cellular therapies. We strive to unlock your body's own healing power to eradicate the cause of the problem. After diagnosing the damaged area, our physicians deliver specialized cells and growth factors to the site to promote cell regeneration and tissue repair. Treatment may include injections of platelet-rich plasma, as well as tissue-containing Human Tissue Products obtained from amniotic membranes.
What Is Regenerative Medicine?
Regenerative is the general term for a series of techniques that build, restore, or replace damaged tissues with fresh tissue using the body's own repair mechanisms. Our bodies are endowed with sophisticated healing systems like cells, nutrients, and proteins to name a few. This is why a cut in the skin starts to clot in moments and how a broken bone is able to mend itself in weeks. This new branch of medicine creates living tissue that can repair or replace damaged or missing tissues or organs. There is tremendous potential in the field of regenerative medicine and tissue engineering, but it's very much a mystery to many people who wonder how regenerative medicine works.
Our Regenerative Medicine Products
There are many types of procedures in regenerative medicine. A very powerful and effective one uses the healing potential of umbilical allografts. who has just been born, these cells are harvested only from cesarean section births. Many top regenerative medicine clinics, including ours, use these cells extensively due to their high success rate. The Umbilical cord contains a gelatinous substance known as Wharton's Jelly. This substance contains mesenchymal cells, which are very effective healing cells. This tissue also has a tremendous amount of cytokines, growth factors, collagens, proteins, peptides, and numerous other components needed to regenerate injured tissue
Highly safe and effective
Our regenerative medicine product procures all tissue through ethical and elective donation within the United States. our human tissue products are safe.
Benefits:
These elements produce anti-inflammatory, anti-adhesive, and anti-fibrotic effects important for tissue healing.
Creates ideal environment for tissue healing
Stimulates cell renewal and proliferation
No reported adverse reactions
Anti-inflammatory
Wound and organ protection
Provides building blocks to support cell proliferation
Anti-adhesive tissue barrier
Non-immunogenic
Backed by peer-reviewed clinical research
Areas and Conditions that can benefit.
Many health and cosmetic issues can be treated with regenerative medicine. By offering alternatives to traditional medical pain management with natural, non-invasive therapies, we truly offer patients the most comprehensive pain relief approach.
Muscle Ligament and Tendon Treatment; carpal tunnel, surgery recovery, Torn Muscles, and Ligaments, Tendonitis
Spine and Neck; Discs, Degeneration, Arthritis, Stenosis, Spondylosis, Spondylolisthesis
Facial Treatment; Smooth Fine Lines and Wrinkles, Acne, Scarring, Discolorations and Sun Damage, Inflammatory Conditions, Even Skin Tone and Texture
Does Regenerative Medicine Provide Long-Lasting Results?
Yes, Regenerative therapies encourage your body to heal itself naturally, without surgery or reliance on medications. As this therapy treats the root of your problem, you can expect long-lasting results with improved functionality and reduced pain levels. We make a customized care plan to help you achieve the maximum benefits available through these innovative therapies.
Am I a good candidate for regenerative medicine?
Only a qualified medical professional, like those at IHS Medical Group, can determine if you're a good candidate for regenerative medicine. Following a physical exam, review of your medical history, and discussion of your symptoms, your provider develops a custom care plan that aligns with your needs. there's little risk of infection or other complications. This makes the treatment safe for almost anyone.
Why regenerative medicine?
Nonsurgical Treatment
Avoid surgery and achieve better results with tested and proven medical treatments that stimulate the repair response of diseased, dysfunctional, or impaired tissue using Human Tissue Products.
Advanced Medical Technology
Regenerative medicine is the future of medical technology that includes faster recovery times and eliminates the need for addictive medication.
No Addictive Medication
Regenerative medicine completely eliminates the need for opiates and other painkillers that lead to addiction and withdrawal.
Pain Management
Reduce inflammation and successfully help with sports injuries, lower back pain, other spinal injuries, arthritis, premature aging, and more.
Why Choose Us For Your Recovery
We Are Highly Experienced
Our physicians are well-rounded in joint rejuvenation, preventive medicine, and other regenerative therapies. We provide optimal efficiency when helping our patients.
We Customize Your Care
Receive a full examination and diagnosis of your body followed by a customized treatment plan of Regenerative Medicine and other therapies we provide.
Improved Quality Of Life
Regenerative Medicine is a non-invasive joint repair treatment that can improve a patient's quality of life while reducing healthcare costs.
To learn more about Regenerative Medicine, call IHS Medical Group or book an appointment online now.
KAL T.
"This office is a magical portal to a world of healing. These people are so invested in bettering their patients' lives and it shows."
★★★★★
SHELIA J.
"I have been a patient of Dr. Nazarian for 3 years and I'm able to walk, sit, and get a good night's rest again."
★★★★★
VERIFIED PATIENT
"I could barely bend my knee when I first came in and now I have full motion and can do the activities I love again."
★★★★★